Costa Brava Living
>>

Walks and other things
Gardens of Cap Roig - Palafrugell
Spring is in the air, and with flowers coming into bloom and a rush of budding plants turning the Costa Brava green, it seemed a good time to visit the botanic gardens at Cap Roig, a castle built in the 1920s and 30s that sits above the sea, just on the outskirts of Calella de Palafrugell.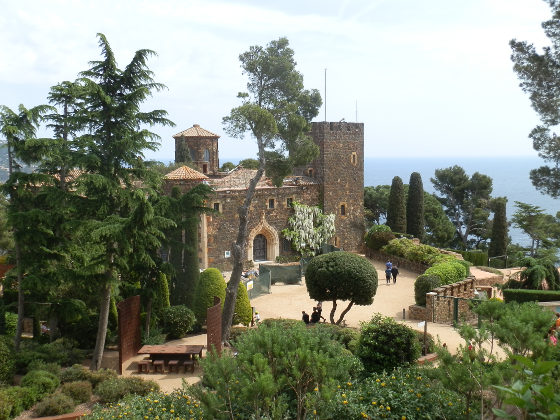 Cap Roig itself is one of the earliest influences of overseas visitors on the Costa Brava. The house and gardens were formally owned by an English aristocrat Dorothy Webster and her Russian husband Colonel Woevodsky who fell in love with the area around Palafrugell built the castle and instigated the gardens.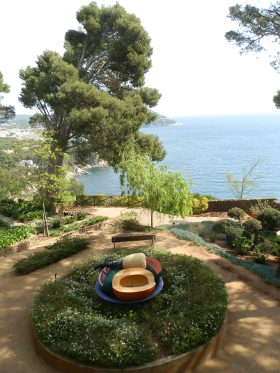 Now, the house and gardens are owned by a La Caixa foundation (if you bank with La Caixa entrance is free) and are maintained as botanic gardens overlooking the Mediterranean sea with beautiful views in addition to the plants.
It is also the location of the Cap Roig music festival that runs through the summer with musicians of the quality of Tom Jones, Lady Gaga and Sting in recent years.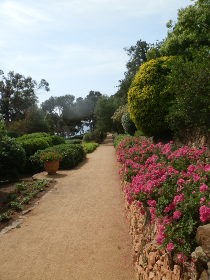 The gardens are spread over 17 hectares (about 60 acres) across the slopes below the house towards the sea.
From the main entrance by the car park, you enter into a small nest of buildings, then walk along extremely well manicured paths around the the main castle. The castle part was undergoing some renovation, but I don't believe that part itself is open. Just below the house/castle is the festival area which is closed off.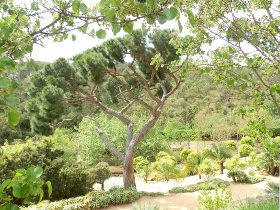 The gardens closest to the house are laid out as formal terraces with names like the Nuns' Terrace or Lovers' Garden, giving views across to Calella de Palafrugell and Llafranc. These areas have clipped trees and statues in among the formal specimen plants and seem specially designed to emphasize the views and vistas.
Below the terraces more towards the sea and the red headland of Cap Roig itself (Roig meaning red in Catalan) are firstly flower terraces and then further down towards the sea a set of cactus gardens.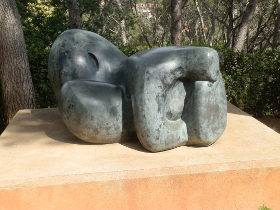 Back up above the house are then the Mediterranean gardens drawing on the local plants many of which can also be seen wild in the woods that surround the estate via the many footpaths that take walkers down towards Platja de Castell and the fields of Mont-ras.
Further out, back towards the entrance are more palms and laid paths using the natural slope of the hillside. What looked like a new childrens area was also found in this part, set close to orange groves in among the various types of palms.
For gardeners, the plants are all labelled and extremely well looked after. For the rest of us, this is an idyllic location just to enjoy the view and colours of spring.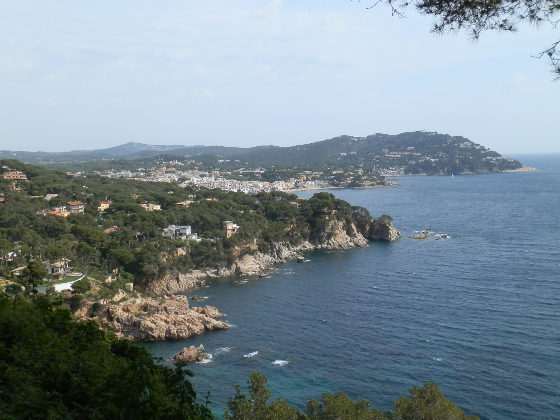 See also: Calella de Palafrugell/Cap Roig to Castell - classic wild Costa Brava - Cami de Ronda Calella de Palafrugell - Mont-ras to Calella de Palafrugell and Llafranc - Eulogy to the Ruta del Tren Petit (Palafrugell, Palamos, Mont-ras and Vall-llobrega) - Swimming at the beaches of Calella de Palafrugell - Swimming and wild beaches of Castell-Cap Roig